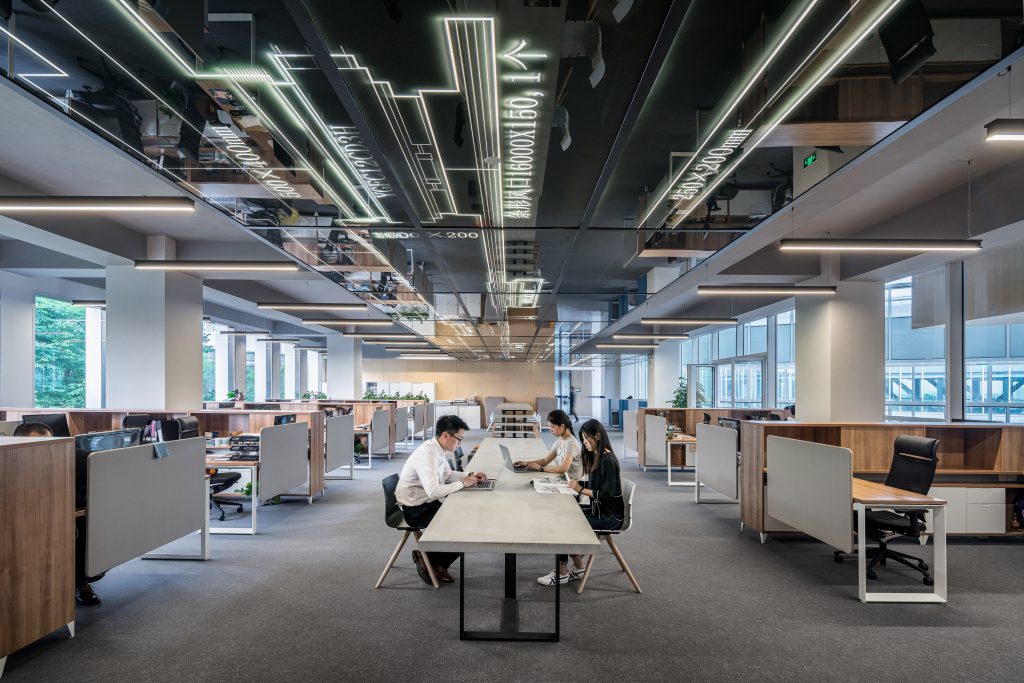 Challenges in Facility Management
To streamline and handle operations efficiently, facility managers have to be aware of the challenges they are going to face in the working environment. And here are the most pressing issues in FM services.
1. Real-time collaboration
Outdated facility management systems don't allow multiple team members to update data simultaneously and discuss their decisions as they are being taken. The lack of collaboration at facilities results in miscommunications and increases resource waste.
Real-time tracking facility management software helps facility managers get instant notifications about what's happening in different areas of the facility. Thanks to cloud computing, multiple team members can edit spreadsheets and databases simultaneously, from any device, anywhere in the world.
2. The maintenance of aging hardware
Facility managers have to keep track of the equipment, notice when it starts wearing out, and replace it with newer machinery. Otherwise, the entire team will have to face unexpected shutdowns, pitfalls in customer satisfaction, and low production efficiency.
Facility managers can use modern technologies like predictive analytics for real-time equipment tracking. A software system for facility management using IoT can monitor the state of equipment and alert the manager in case of warning signs.
3. Coordinating teams
Fostering an efficient communication system takes time and effort. It's common for facility managers to use too many tools for keeping in touch with the team — email, instant messengers, Skype, and others — creating confusion among employees.
Choosing an all-in-one connected facility management system is a better, more consolidated way to build a functional communication framework. Using tools like report generators makes it easier for team members to report the results of their work. Adopting digital calendars is a way to keep track of calls and meetings, thus improving the discipline and awareness of the team.
Facility managers have to keep track of huge amounts of data — processing large information volumes properly is a challenge for many professionals in the industry. The main issues regarding data storage and gathering include:
Retrieving data efficiently. Only around 10% of facility managers have instant or quick access to vital information on resource consumption or labor management.
Recording data change. Having to update databases manually is time-consuming and frustrating. The best way to record data productively is by using technology that logs all changes automatically.
Coordinating vendors. Having to deal with long feedback circles, delays, and miscommunication.
Meeting legislative regulations for data storage compliance.
5. Protection from security attacks
Facility managers have to create a framework that protects the system from outside threats — this includes a multi-factor authentication system, full control over data access permissions, and flagging suspicious actions.
Other than login-password two-factor authentication, modern-day systems add a captcha test, biometric authentication, public-and-private key pairs, and other advanced security tools to ensure the system is not accessible for intruders and data leaks are unlikely.